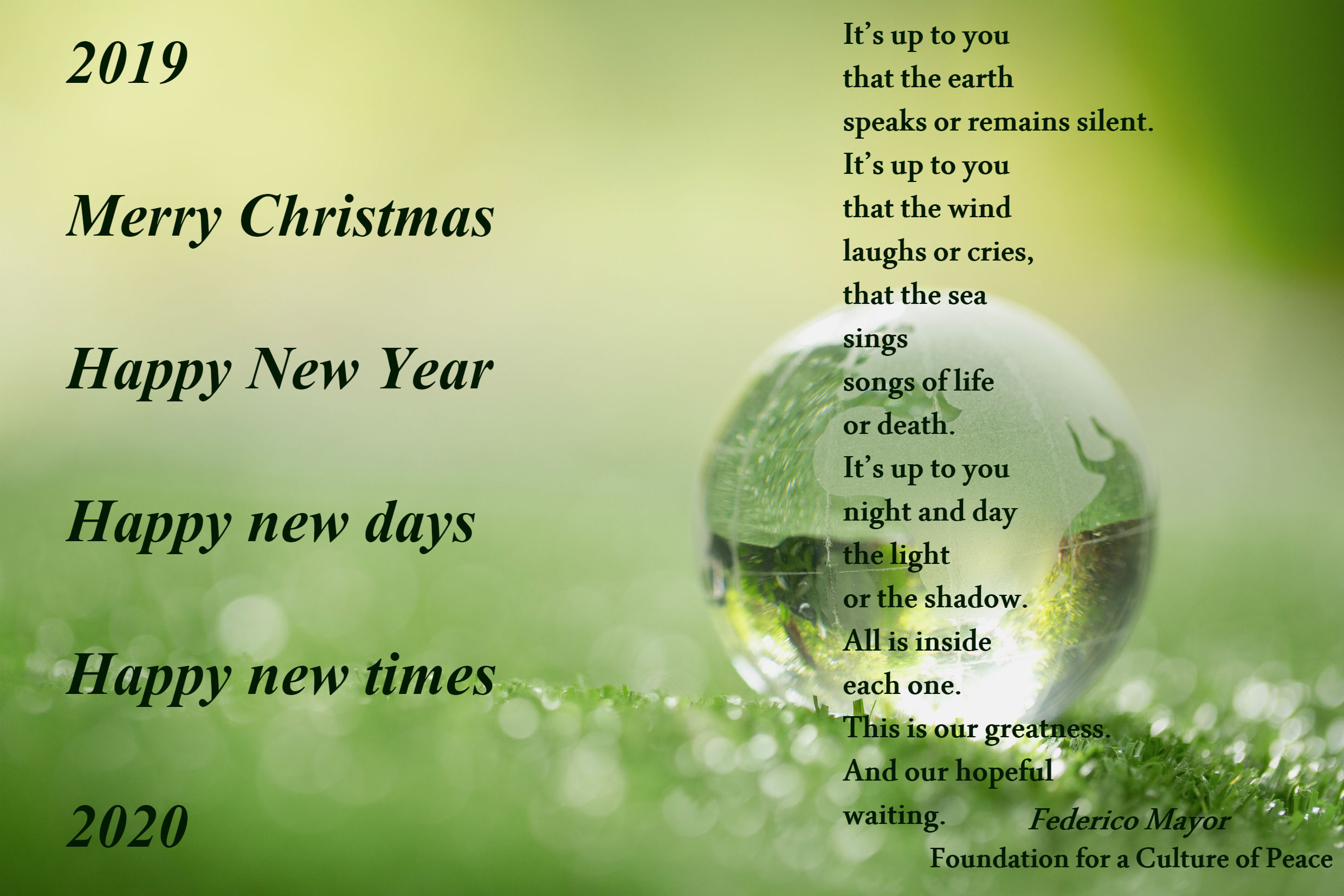 My Dear friends in A Ray of Hope
Congratulations for the immense work and success you have achieved.
With the best wishes to you in the New Year 2020 and ever.
Cordially, Federico Mayor
Federico Mayor Zaragoza (born 27 January 1934 in Barcelona) is a Spanish scientist, scholar, politician, diplomat, and poet. He served as director-general of UNESCO from 1987 to 1999. He is currently the chairman of the Foundation for a Culture of Peace and member of the Honorary Board of the International Decade for the Promotion of a Culture of Peace and Non-Violence for the Children of the World[1] as well as the honorary chairman of the Académie de la Paix.[2]
Federico Mayor is an Earth Charter International Commission member.