If you are looking at this page it is because you are interested in A Ray of Hope or care for the little ones -
Give yourself a smile by clicking on the jukeboxes.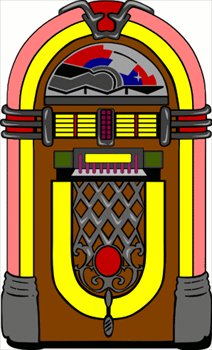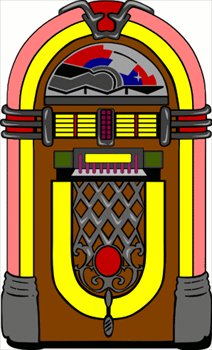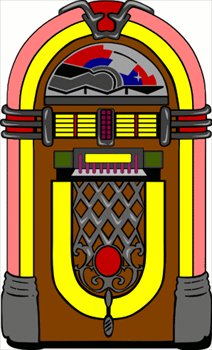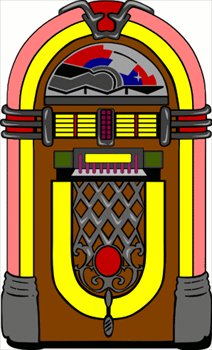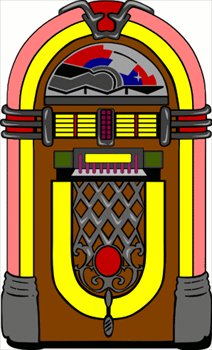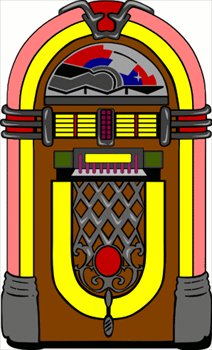 I think this year we will log the events - newest first.


Bruna from Brazil sings for peace !!!
Our thanks to the production team for a wonderful portrayal.
Projects Belarus thanks to
David Tyler Trust, major sponsor, Roch Valley, Print it Moira, and many generous groups and individuals.
Project Hope Philippines
Week 28 Feeding Programme.
Nearly 10,000 meals served.

Bulgaria - Snejana's logo for December.

Pictorial Charts Educational Trust Educational Resources arrive safely in Nigeria.
Schoolbags for Nigeria from
David Tyler Trust.
Nigeria - uniforms from David Tyler Trust and retail outlets Aghalee.
December, 2012
Philippines Cebu City
Project Hope Philippines Week 27 Feeding Programme.

Story Telling at Henny Penny. India
and clothes for
Kilpana, Kashmir, India.

Thanks to Guinness World Records,
Sujata and team open Henny Penny Library No. 25

New school uniforms for children
in Pakistan supported by
David Tyler Trust.

November/December.
New School uniforms for Metta Centre, thanks to David Tyler Trust.

Educational Resources delivered safely to Tanzania - supported by Pictorial Charts.

Posters from Pictorial Charts Educational Trust.


Sujata visits Henny Penny 13 - and distributes supplies to Bashir and Community - Kashmir, India - donated by David Tyler Trust. Absolutely first class - well done all involved.
Project Hope Philippines
act as first aid volunteers
and distribute sports supplies donated by David Tyler Trust.

Anniversary Celebrations
Metta centre, Nepal.

Thanks to David Tyler Trust
New schoolbags, educational supplies and sandals purchased for.
Tosin, Resource Sharing Network, Lagos, Nigeria.
Week 25 Feeding Programme - by Project Hope Philippines - approximately 8000 meals now served.

November's logo from Snejana in Bulgaria.

Visit to Cebu City Orphanage, Philippines by Project Hope Philippines. Sports items supplied by David Tyler Trust
and also
schoolbags and educational items for Resource Sharing Network, Nigeria.
Feeding Programme, Cebu City, Philippines. Week 24 - Project Hope Philippines.

Sandals for Resource Sharing Network, Lagos, Nigeria thanks to David Tyler Trust.

More mathematics and English text books - Glory of Hope Nigeria orphanage and school.

Educational supplies, resource material and teachers notes in education pack - for schools in Karachi, Pakistan.

Thanks to David Tyler Trust.

Diplomas ready for competitions in Belarus.

Mathematics and English Text Books - Glory of Hope, Nigeria. also from David Tyler Trust.
(centre)
Sports supplies for orphanage visits Project Hope, Philippines. Thanks to David Tyler Trust.
(Far right)
Tosin's summer vocation school, Lagos, Nigeria. (far left.)
October

Derek prepares for his trip to Tanzania - educational supplies from David Tyler Trust who also supported Henny Penny Library 24, India and whiteboards, Kathmandu Valley, Nepal.

Heather bakes pastry for peace !!!

Readers of Henny Penny Libraries thank Guinness world Records for acknowledging their patron "Archie". Thank you to David Tyler Trust for their continued support.

Henny Penny 23, India
open for reading.

Well done Archie and Ryan.
The world's smallest bull breaks the record and is recognised by Guinness World Records. Archie, who is also patron of Henny Penny Libraries, achieves global fame
Project Hope Philippines.
Pillar 5 Orphanage visits.
Well done all involved.

The most important gift to offer is friendship.

India - Henny Penny Library No 22 - well done Sujata and all involved in the Deep Foundation Team.

(Far Right) Educational supplies, teachers' notes and resource materials arrive safely in India.
Thanks to David Tyler Trust
and an appreciated courier.

Philippines - Cebu City
Feeding programme week 22,
The young children come
in their droves to feed this week.
Henny Penny Library 21 opens.
Educational posters arrive safely in Ethiopia
Thanks to David Tyler Trust and Elfneh. ( Far left)
Educational posters to Nigeria (left)
Logo September from Snejana (Far right)
August
Weeks 20 and 21 Feeding
Programme - Cebu City
Philippines.

Posters delivered in India
thanks to David Tyler Trust. (Far right)

Educational supplies to Ethiopia thanks to David Tyler Trust.
Melanie and Rosemary return from Malawi and Mozambique.
Week 18 Feeding programme - Cebu City, Philippines. New banner and new mobile kitchens.
Heather and the Ladies in England support our daughters in Nepal.

August Logo from Snejana in Bulgaria

Educational Supplies from
David Tyler Trust for Cebu City Philippines.
Week 17 Feeding Programme. Philippines.


Well done Heather and ladies - beautification evening raises funds for A Ray of Hope projects.

Educational supplies for children and school in Cebu City - thanks to generosity of
David Tyler Trust.
Week 16 Feeding programme

4800 children fed
What an awesome achievement in 16 weeks.
project Hope Philippines

Week 15 Feeding Programme
Philippines
and Eco friendly activities.
Much praise levied to on
the young people of Project Hope Philippines.
Henny Penny 20
Deep Foundation
Magnificent Effort Sujata
and Team, New Delhi, India.
Schoolbags and Educational Supplies
Uganda (Left)

Project Hope Philippines
Street clean up
Environmental Pillar
(Right)
Henny Penny 19, India another step forward.
Thanks to David Tyler Trust

Right and Up
Street clean up
Project Hope Philippines.
Henny Penny 18 opens its doors, India. Well done Sujata and all involved.

Thank you Snejana, Logo for July from Snejaja

Nigeria Tosin visits Basit's village and Family. (left)

Uganda - Seguya delivers sport's supplies to Richmond College. (right)
Nigeria
Tosin delivers needy educational supplies and posters to schools in Nigeria thanks to Pictorial Charts Educational Trust.

Nepal - White boards for schools in Kathmandu.(left)

New daughters join the Metta Centre, Nepal.(Right)

Project Hope, Philippines
Cebu City Weeks 12, 13 and 14. Left and below.
Project Hope Philippines unite in action to assist the 2000 people made homeless by the terrible fire in Cebu City. The young people deserve so much credit for their efforts.
Nigeria - new uniforms and supplies to Hope Orphanage thanks to David Tyler Trust
(Left)
Thanks to David Tyler Trust, Belinda Fair, CP Trophies and Engraving and Ulster Teachers' Union wonderful support given to and for : -
Gymnasia
Debating Competition
Digital Photographic Equipment
School for Art and Music No. 2
Mozyr Children's Centre for Art
Swimming Gala

School for Diagnostics and Development.

Thanks to the wonderful efforts of the people of Mozyr and their desire to assist their young ones helped to make all this possible.

Henny Penny Library 17 opened by Sujata in India - and educational resources from Pictorial Charts distributed.

Thanks to Roch Valley more schoolbags delivered Nigeria

Arrangements for Week 12 Feeding Programme - Project Hope - Philippines and photographs from Week 11
Arrangements for Week 11 Feeding Programme (left)

Team Building Project Hope Philippines.

Feeding programme 29th April sponsored by Aghalee Mace.
Philippines. Cebu City. Left. Week 10 (right)

May's logo from Snejana in Bulgaria.
Sujata returns from her 600 km train journey, 50 km car journey and 2 hours trek to Bashir and his Community - Kashmir - schoolbags and pencil cases supplied by David Tyler Trust.
Clean up operation.
protecting our Environment. Cebu City, Philippines. (Left)
Printer and furniture for Ethiopia thanks to David Tyler Trust.
(Right)
Last of the schoolbags being delivered. Thanks to Roch Valley.(left)

Week 9 Feeding Programme Project Hope Philippines.

School refurbishment programme carried out by the wonderful volunteers from Project Hope, Philippines.
Dr. Federico Mayor becomes patron of Project Hope Philippines (left)

Thanks to David Tyler Trust - new school uniforms for Pakistan.
Arrangements for Week 8 Feeding Programme - Cebu City Philippines. Sunday, 15th April, 2012

and Week 8 Feeding Programme

Week 6 and Week 7
feeding programme
Cebu City, Phillipines.
Project Hope Philippines.
Clean up and Survey Cebu City. Philippines.Energetic young people lead by example. A survey to determine the needs and the needy.
Schoolbags from David Tyler Trust and Roch Valley distributed amongst worthy recipients. Resource Sharing Network, Nigeria ( right)

Clothes for all Henny Penny: India , readers from a very generous donor. (left)

Clothes from Elaine arrive safely in Lagos and the distribution started. (left)

New text books for Whispers orphanage and school (right)

April

We welcome Project Hope, Philippines in to the Global family of A Ray of Hope. There are many pillars planned including
a feeding programme. It is their intention to feed between 200 and 300 needy children once a week.
Project Hope Philipinnes - " wish to leave a legacy from their youth" Much more news to follow. Left and above.

April's logo from Snejana
in Bulgaria

Tosin - Lagos Nigeria gets new schoolbags for her little ones thanks to David Tyler Trust (left)

new clothes and shoes for the daughters in Nepal thanks to David Tyler Trust (right and (above right)

April, 2012

Thanks to Sandra and Matthew and David Tyler Trust Henny Penny 15 and 16 open in India. Well done Sujata and team.
Gladys, extreme right wins, Wisewoman award for her work with Project Hope, Nigeria.
Tosin delivers schoolbags, toys, posters to two schools in suburbs of Lagos, Nigeria (left) and Veronika distributes in the village area of Uganda (right) - thanks as always to PCET, Roch Valley and Santa's wee Village.

Over this layer and the next there are photographs of support from David Tyler Trust, Pictorial Charts Educational Trust, Santa's wee Village, Roch Valley to Nigeria and Uganda.

March, 2012

In Uganda to Whispers School and Orphanage - Nigeria Glory of Hope Orphanage and School and Resource Sharing Network, Nigeria.

Educational resources, schoolbags, uniforms, teachers' lesson plans, pyjamas, toys - so necessary - so much appreciated - Thank you to all involved.

Thanks to Heather "our daughters" Metta Centre, Nepal purchase new winter clothing. (right)

Thanks to David Tyler Trust
50 education packs distributed
by Asif - Project Hope, Pakistan. (left)

Thanks to David Tyler Trust
new knitting and sewing machines for Resource Sharing Network - Lagos Nigeria

Tosin, Resource Sharing Network, Nigeria peruses new knitting and sewing machines - thanks to David Tyler Trust.
Basil goes to school for the first time. (left)

Asif - Pakistan - delivers educational supplies to his new friends.

Thanks to David Tyler Trust and Ulster Teachers' Union Henny Penny Libraries 13 and 14 India opened for business. Well done to Sujata and her very dedicated team.

February, 2012

Resource Sharing Network, Nigeria : thanks to Femi for organising delivery, PCET for educational resources, Santa's wee Village for educational toys and Roch Valley for the school bags.

Far right - Dr. Federico Mayor prize for the global classics competition painted by the Irish artist Belinda Fair.

Sincere thanks to the wonderful efforts of so many : has resulted in a large shipment of schoolbags, educational posters, clothes, socks, educational toys. etc for Veronika and Whispers orphanage and school, Uganda - David Tyler Trust and PCET - Roch Valley Limited - Carol and Kevin Santa's wee Village - Elaine and Alan Mace, Aghalee

Thanks to Heather - girls at the Metta Centre, Nepal receive gifts, new clothing and a party.

Far right - Belinda paints Dr. Federico Prize for the best school
in the Global Classics Competition



Project Hope Pakistan
Caring and Sharing with Asif and Colleagues.

Anu shares the products of Resource Sharing Network sewing machines, Lagos, Nigeria with disadvantaged families on a visit to the orphanage.

January