Trip to Hungary May 2007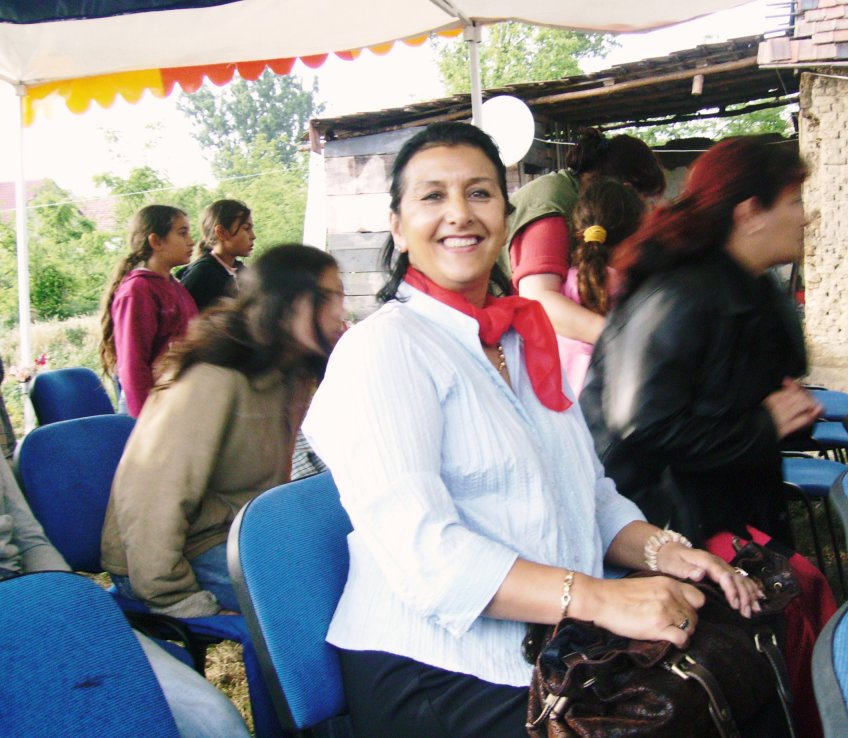 Four people accompanied me on this journey.
Aline Robinson is a French Teacher, living and working in Manchester.Mother of 3 sons, she is experienced in working with children. Aline comes from French Guadalupe Sybil Lee, works for the education department in Bolton. She fights for the rights of the underprivileged, and for ethnic minorities inclusion into mainstream school. She is very adaptable, and capable, in every culture, and her bubbly character, certainly entertained us on our travels Rita Varey is one of the Trustees of the The Sunflower Trust, and is invaluable in her communication skills, and love for the work with the children. John Wilson, is a young man of 30, who came for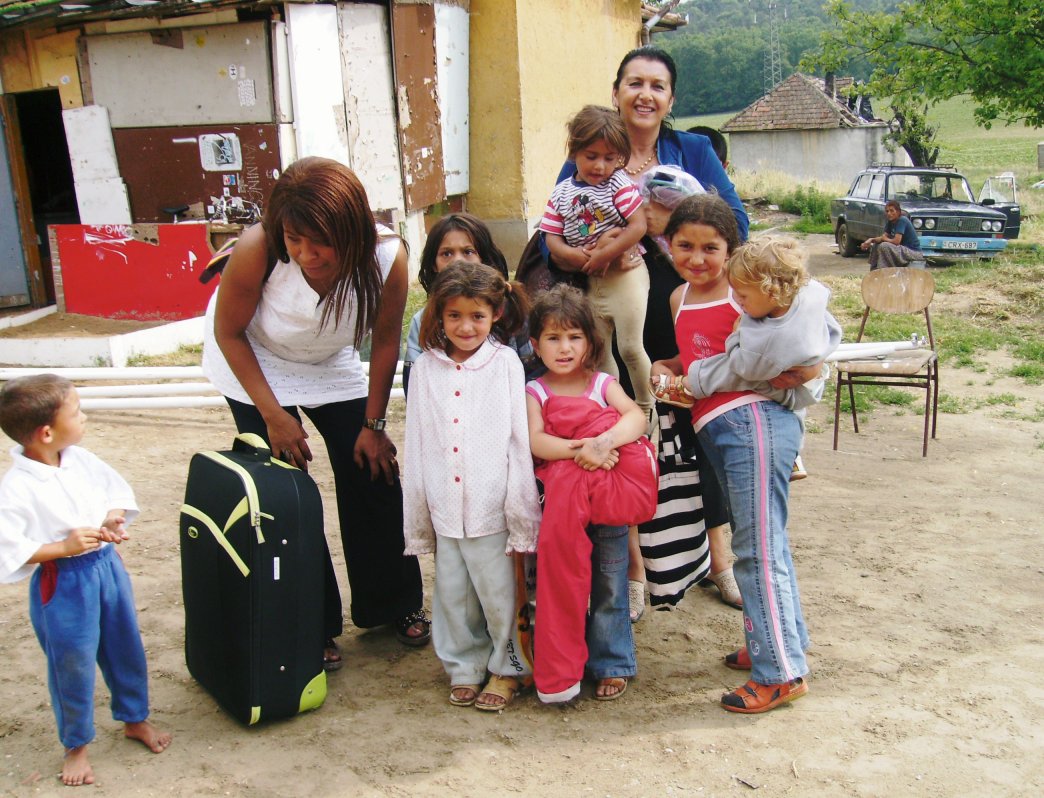 the very first time to gain experience and a knowledge of life in an ex communist country.
We went to Budapest, and met up once again with Lajois and his wife Erika. They open their home to us, and all 5 of us stayed there. They in turn, went to stay with their frinds around the corner. Our Pastor friend Jeno and his wife Olonka, drove us up to Nyirbeltek, in his very nice Mercedes Mini bus. Dani and Kati welcomed us, in Nyirbeltek, with a feast as usual. They had made arrangements for us to go into the local school, to take an English lesson. After doing our introduction in St Mathias School in Nyirbeltek, we were inundated with questions from the children. First one was...how old are you? Second one is What is the weather like in England. It was a real joy to answer these questions, as the children were so fascinated about England. Every one had an ambition to come. The standards of the school have been raised, after the entry into the EU.
The poor village children were tanned in the early Summer sun, and they had all grown. Ebola, and her 5 children were fattening out now, after the terrible loss of their Father last year. The new building is in full fetal, as they were using the building for teaching the local youth, the Driving Theory test. The house was bright and light, and later after all the tables and chairs were packed away, it was used for a dance school. The middle wall has been knocked through, and so it looked so much bigger. We took some more education supplies, so that the after school kids club, could benefit some of the poorer children. Now ,some of the older men and women, are coming in to catch up on their reading and writing. It was wonderful to see the building being used to its full potential. We went and visited the 3 neighboring villages,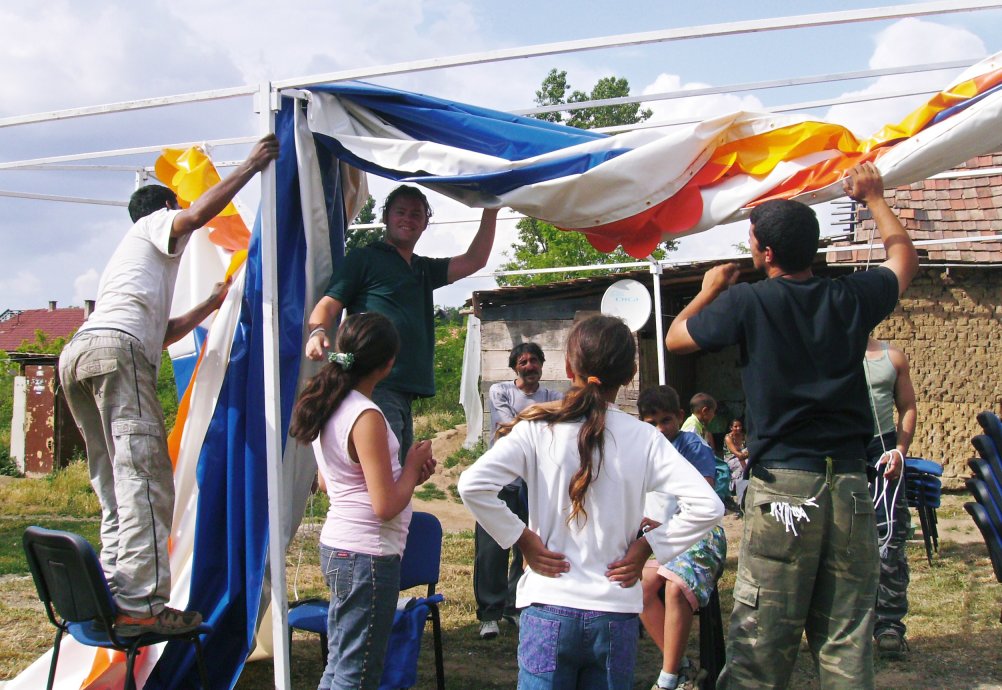 and saw the poverty bought about because of the lack of work. People were going out very early in the morning to pick (Gomba), Mushrooms. A man with a van and a weighing scales would come around later in the day, to weigh the mushrooms, and pay out according to the weight.
After 4 days we moved back down to Budapest, where Pastor Laios had arranged for us to go to Bag. Saturday and Sunday was Children's Day. In Bag, they had erected a wonderful marquee type tent. The women in Bag, had sewn the pieces of plastic together on one little hand sewing machine. One after another they took turns in sewing the pieces together, until it was finished. Look at the pictures to see the finished tent.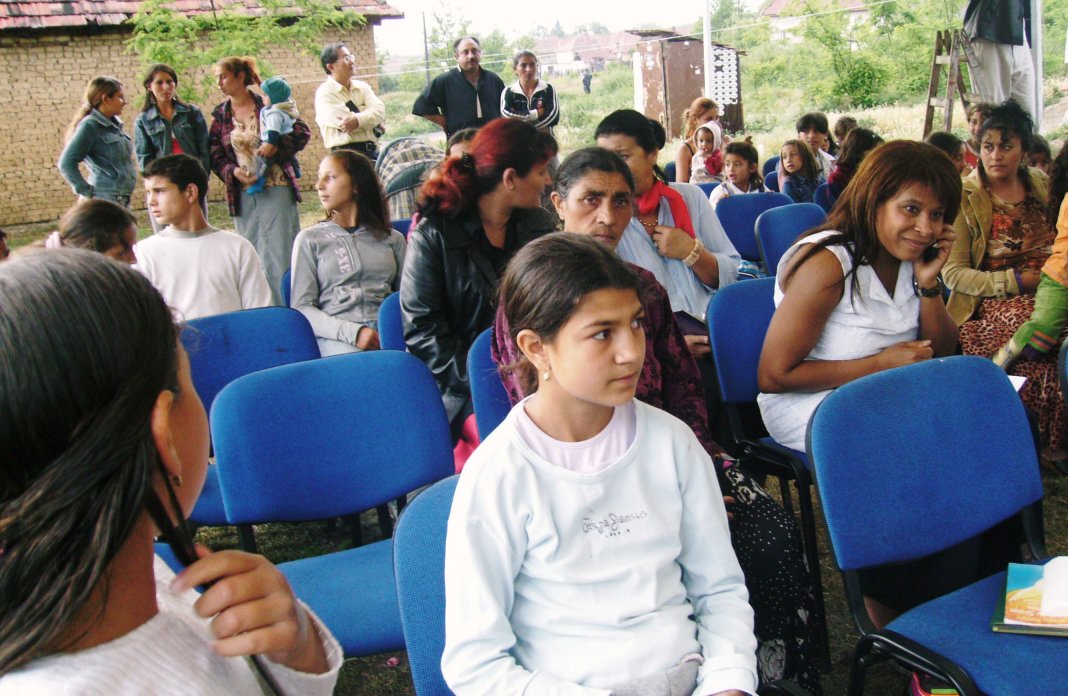 We reveled in laughter, music, and song, at this two day event. The team and I did sketches, and told stories, we sung, and we danced.....together, and we taught them Bible stories. They laid on a feast, of rice, and fruit soup, and we all sat down and ate together

. The village had not had rain for 6 weeks, but on our arrival, a torrential shower came, and the fields and flowers were replenished,....so were we. t was wonderful and essential that rain came, but it made the dirt track, that leads into the village, into a mud river. The women of Bag, were extremely thin. A lot of the women have no teeth, because they cant, and don t have dental care, and there is a high mineral content in the water from the well, that decays the teeth..... No money you see......... They suffer from asthmatic conditions, and a lot of them were struggling for their breath. TB is rife amongst the villagers. The children only eat once a day. There are a lot of orphans in the village. They are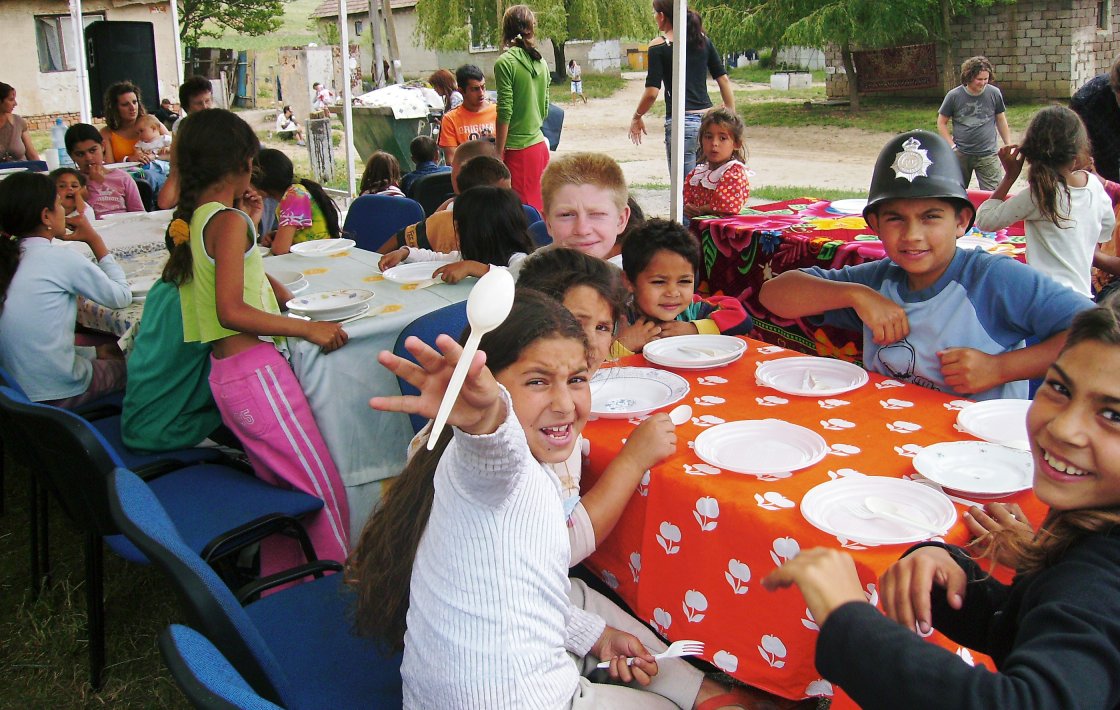 integrated into the families of the village. and the villagers are quite afraid of the Authorities, because they take the children away to an orphanage or institution. The local Government have threatened to bulldoze the little houses that they live in. People do live in fear and are very anxious to know what the future holds for them and their children.
Fortunately, we had Sybil Lee with us. After seeing the condition of these lovely people, she rung the European Council in Budapest, and made an appointment to see the Human Rights Officer. It well paid off, after a few days, the department for the environment, sent down an officer to take an assessment of the village. They are going to write a report and send it to the European Human Rights, and hopeful they will get some funding to upgrade the standard s of living conditions in the village. They need a School, in the village, because it is a bit remote, and parents can t afford to send them to schools which are a long way away. We want Teachers to go to them, and work along side them, and bring them up to the Countries levels and standards. This shall be done soon.
All in all ,the mission was very successful, and we achieved more then we could ever dream of. Sybil Lee has got herself a new job now, working for the Human Rights Department in Budapest. She has also been offered accommodation with my friends in the City.
My Team Members have had an experience they will never forget, and they can add this to their resume, and it will stand in such good stead for them, in whatever they choose to do in the future. Every one has benefited from this trip, me most of all, because the feeling of purpose and satisfaction is all I ever need.